Great offers and exclusive content for schools
Discover our exclusive free content and discounts for teachers and schools
Everything your students need to reach their full potential in English Literature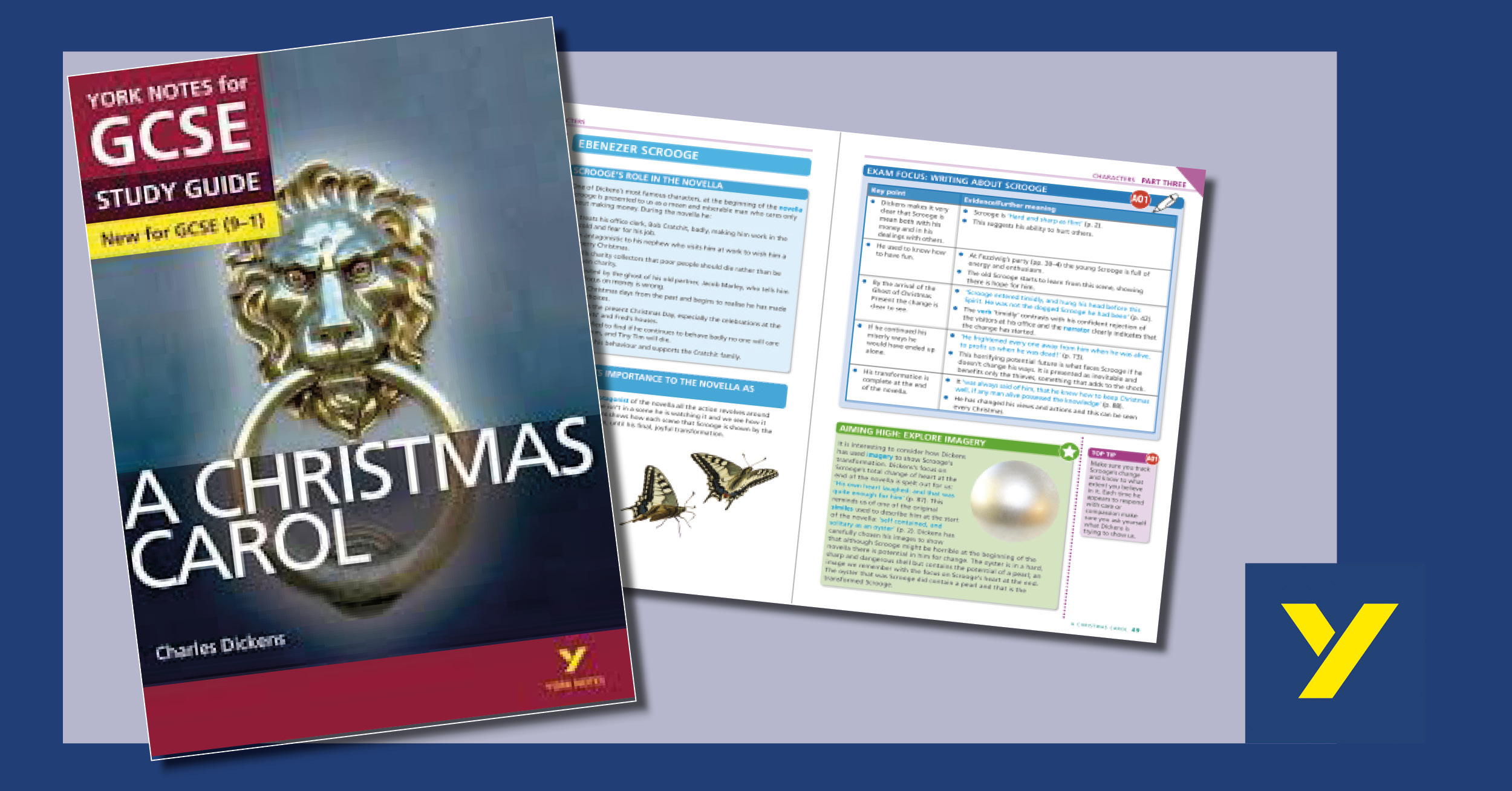 Save 55%

* on GCSE Study Guides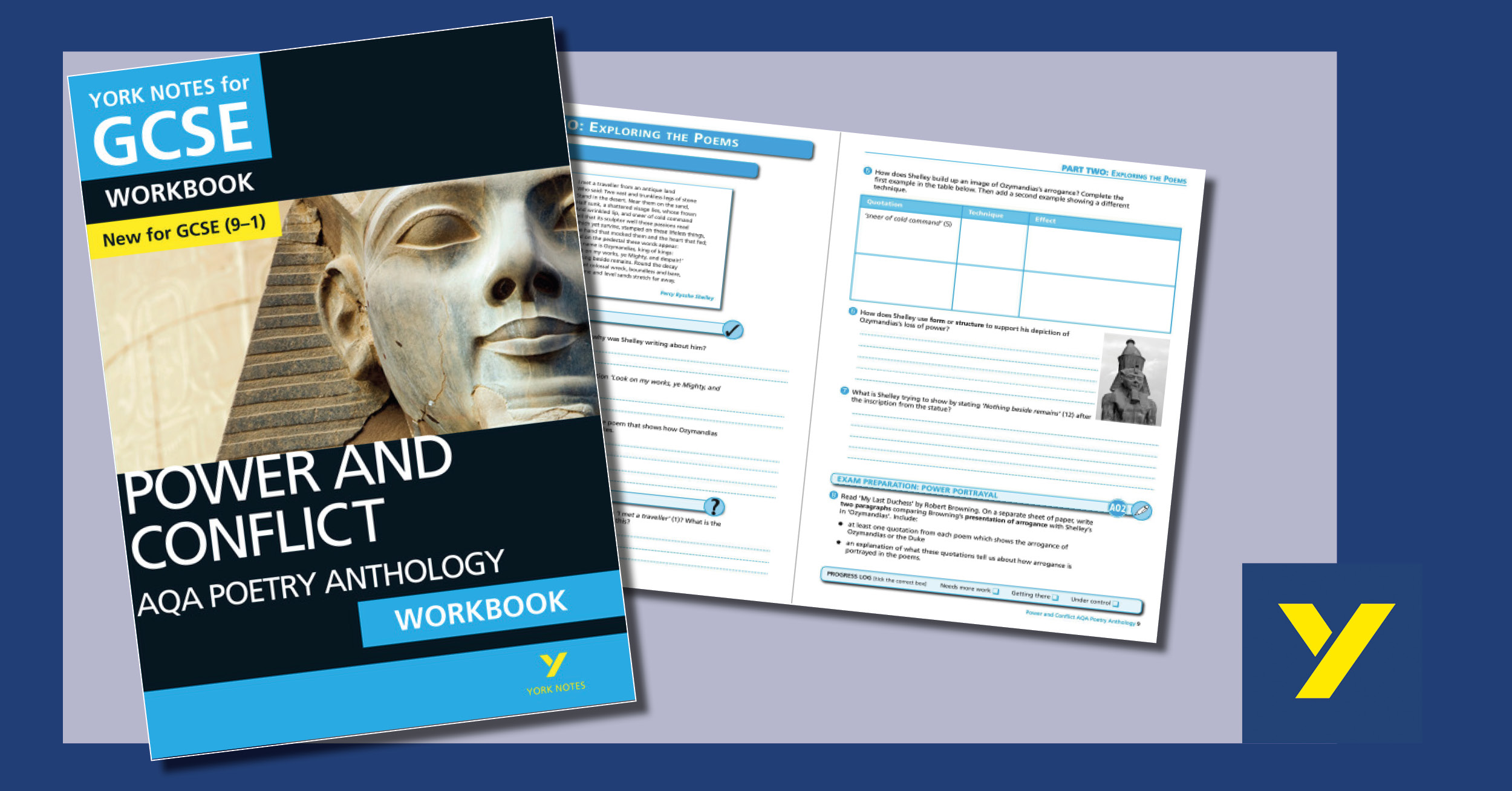 Save 55%*

on GCSE Workbooks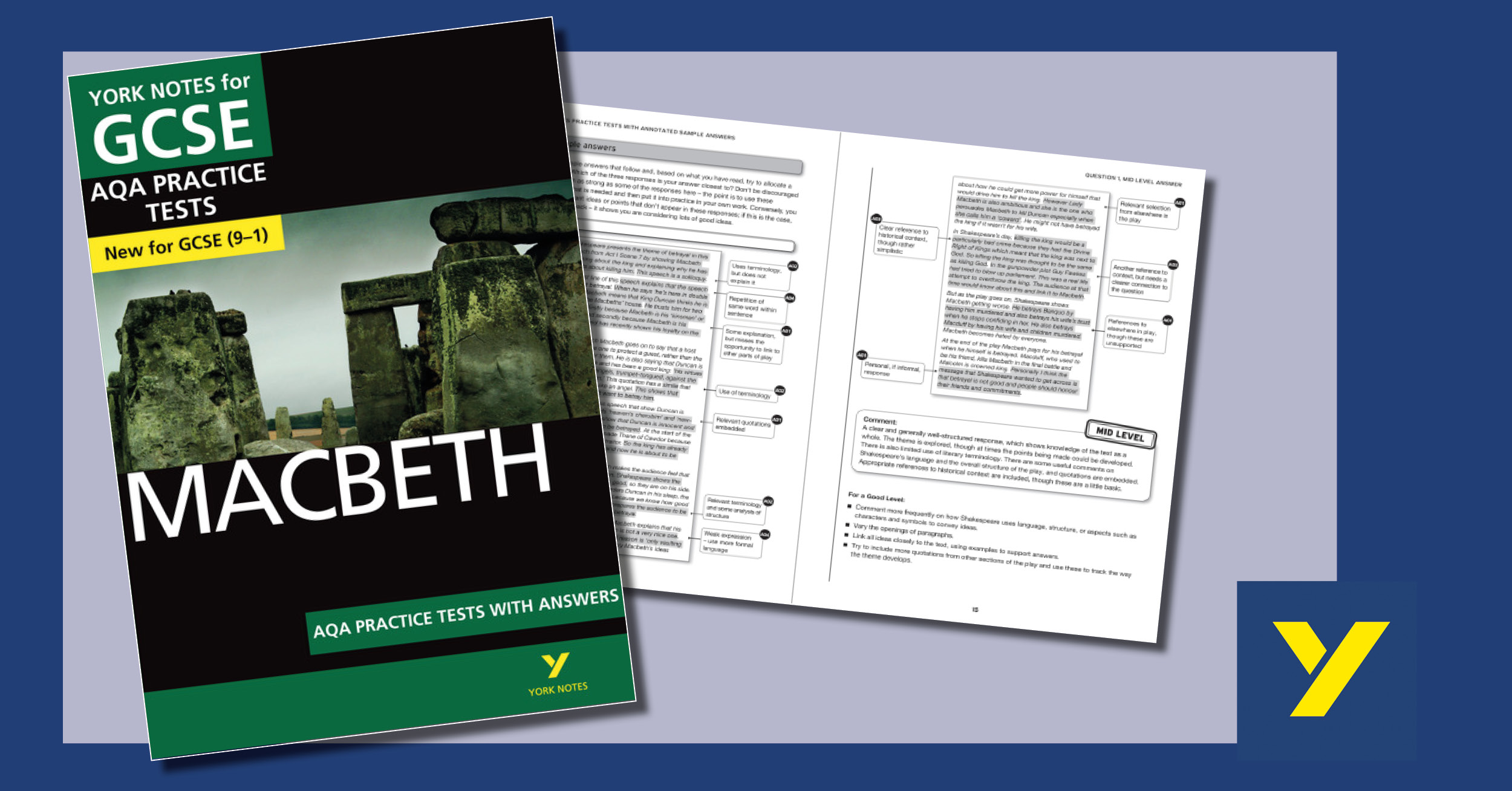 Save 55%*

on GCSE Practice Tests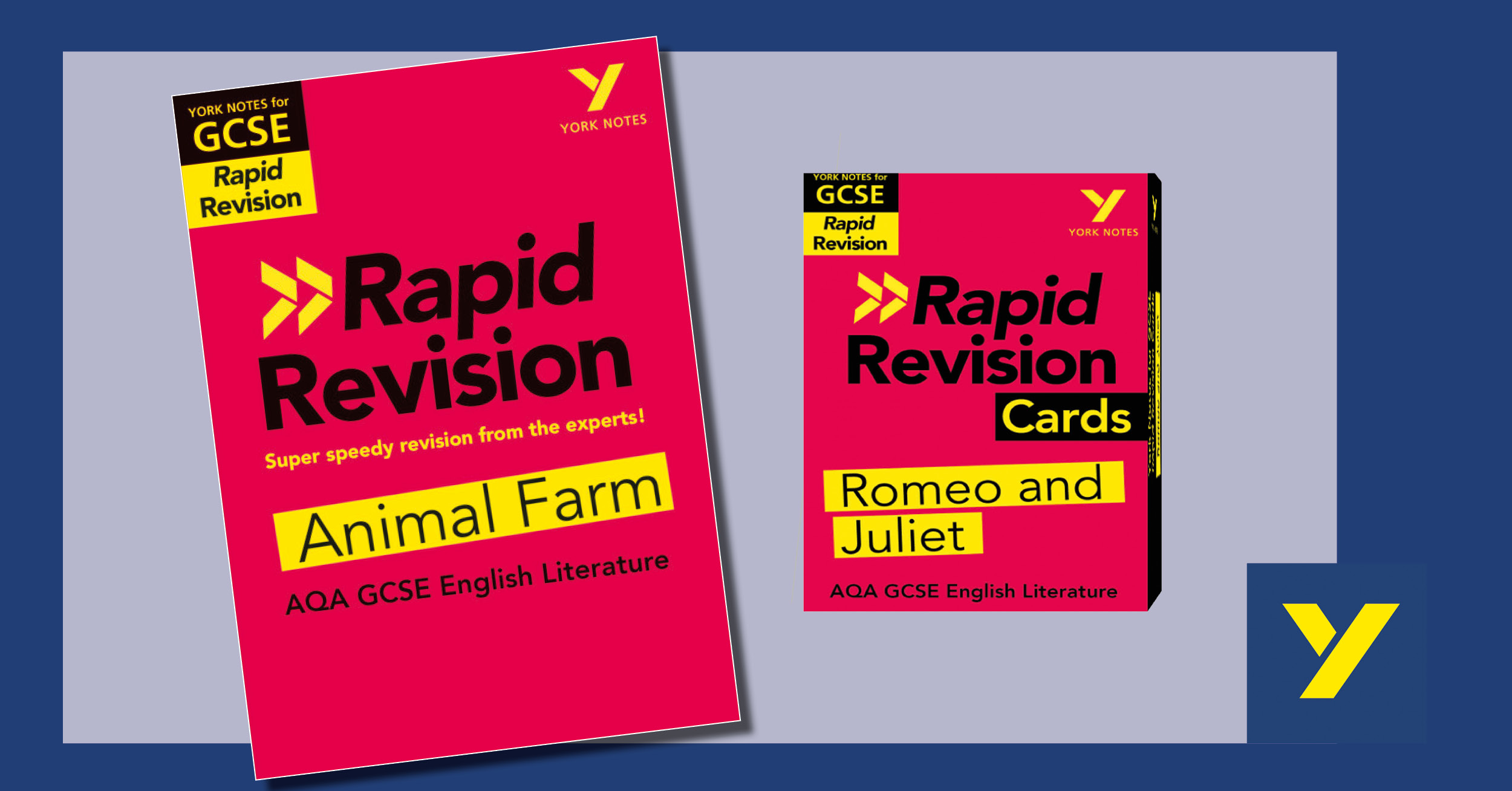 Save 55%

* on GCSE Rapid Revision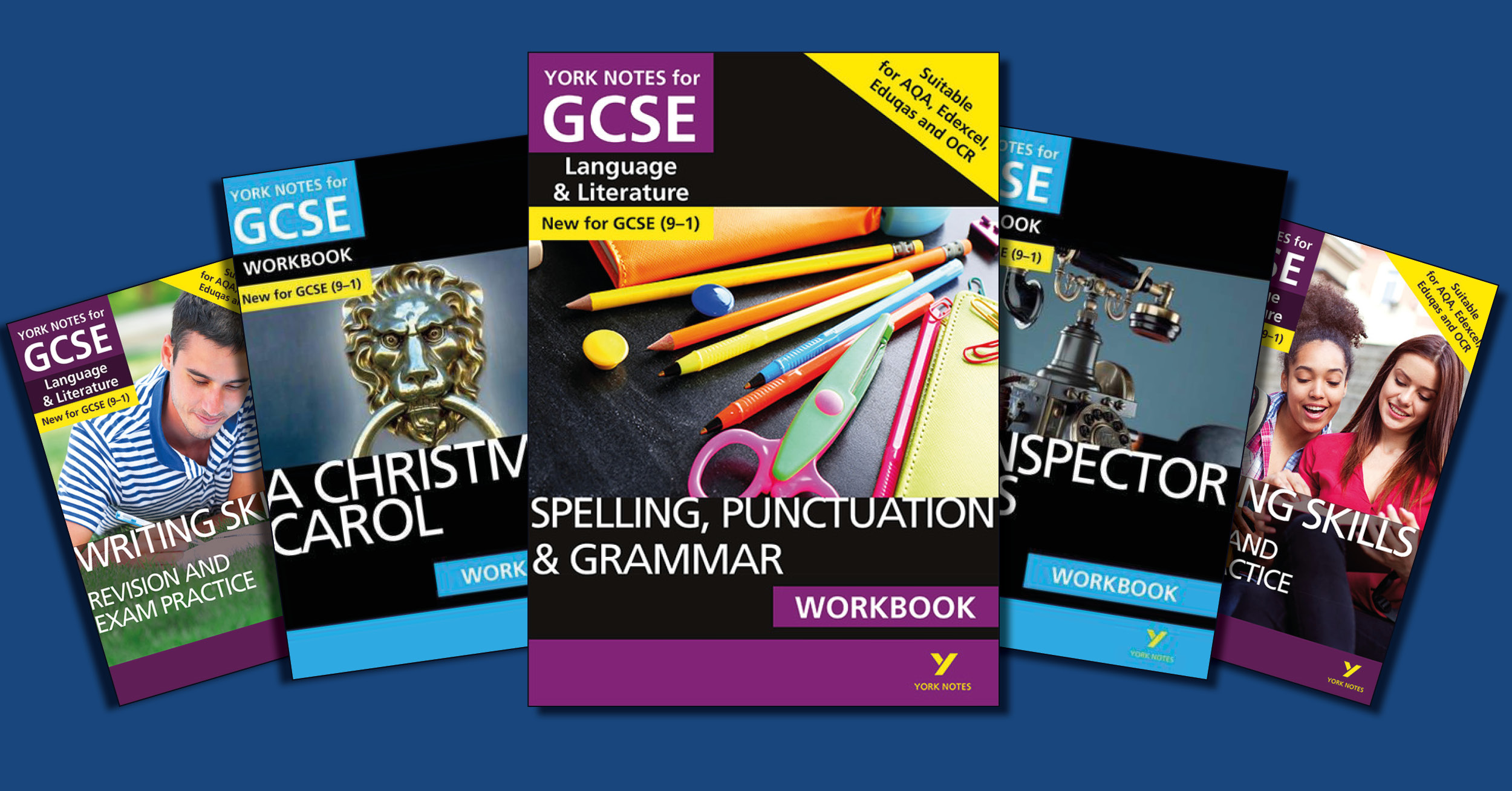 Save 55%*

on refreshing key English skills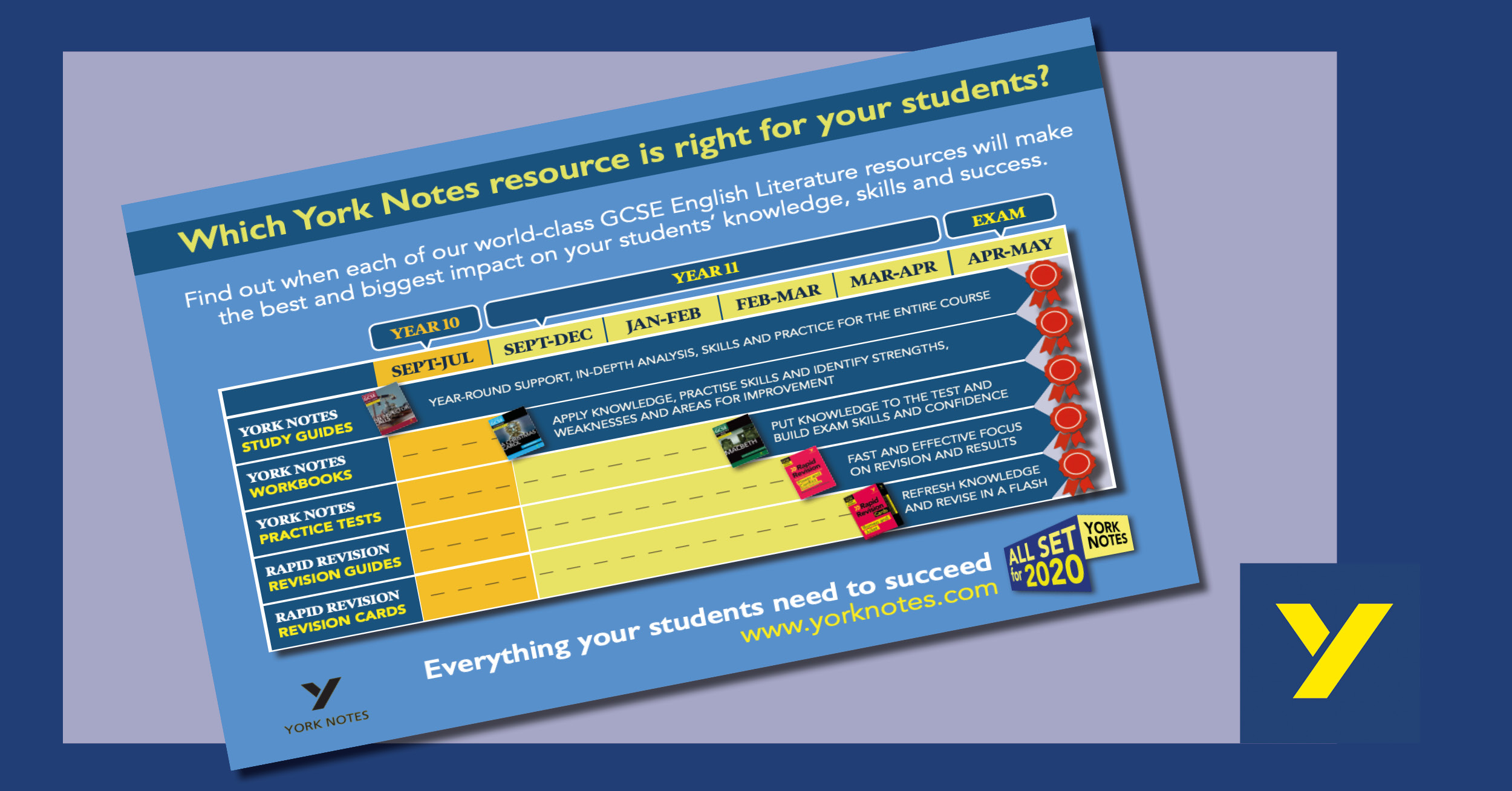 Find the best resources to help your students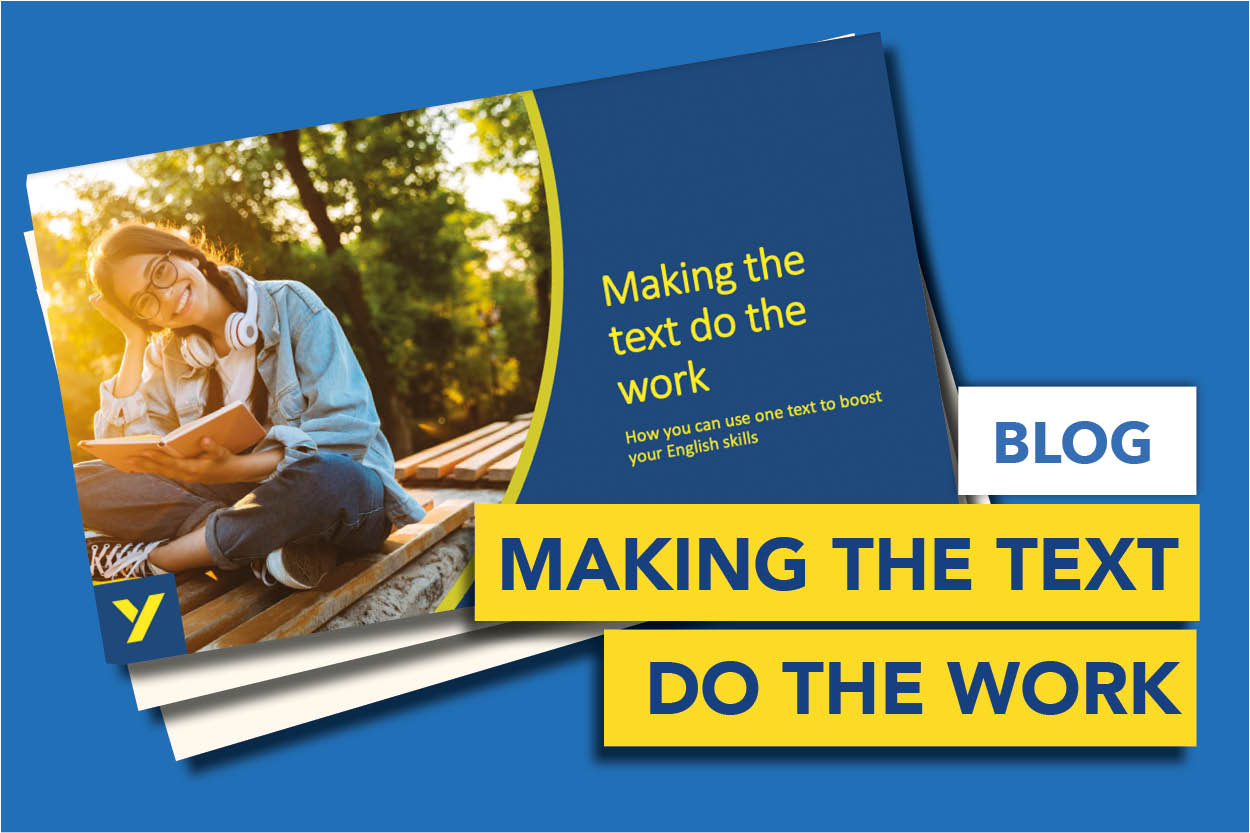 Making the text do the work.
.
In this blog, we explore six ways to simplify learning while still making a big impact. The blog includes a downloadable PDF guide for use in the classroom or at home with activities around a single text.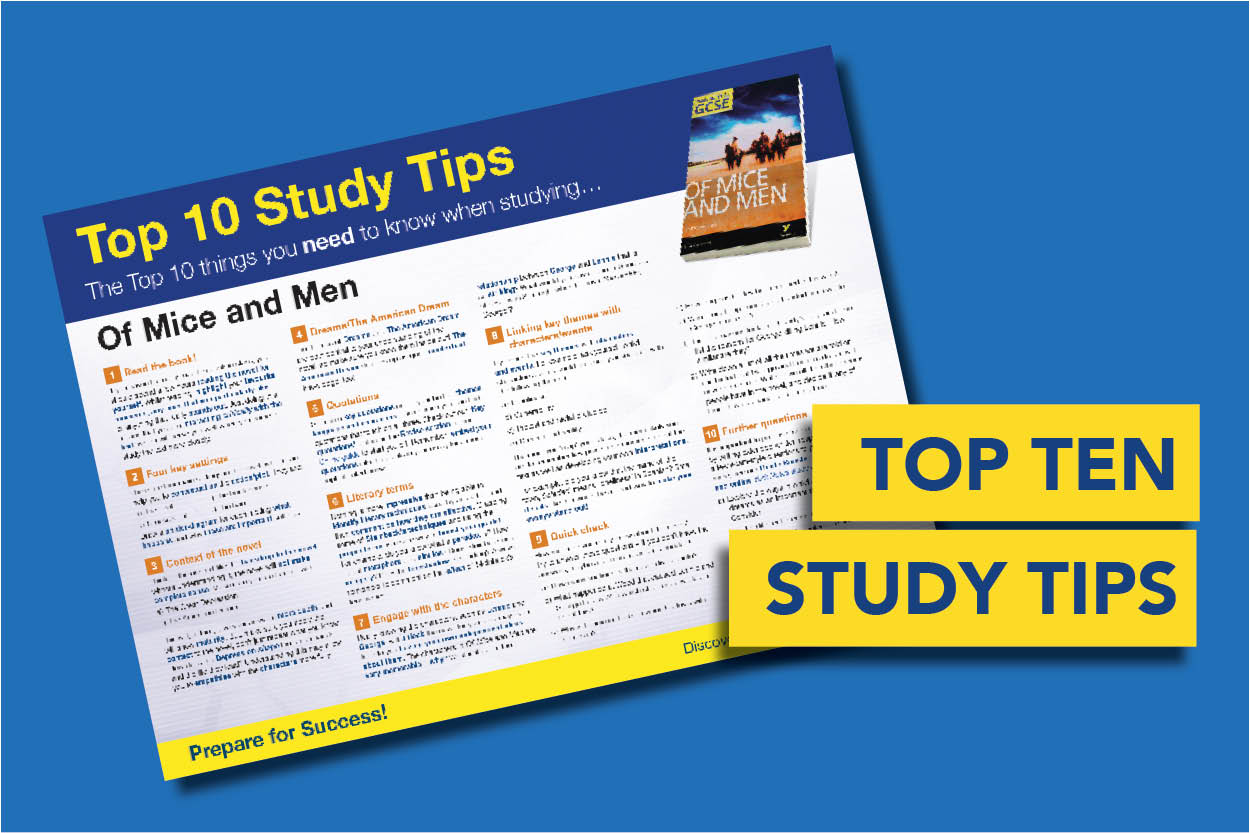 The top things your students need to know.
.
Help your students get set for their tests, exams and assessments with these fast and focused expert study tips for several key GCSE texts. Why not download and share them with your class now.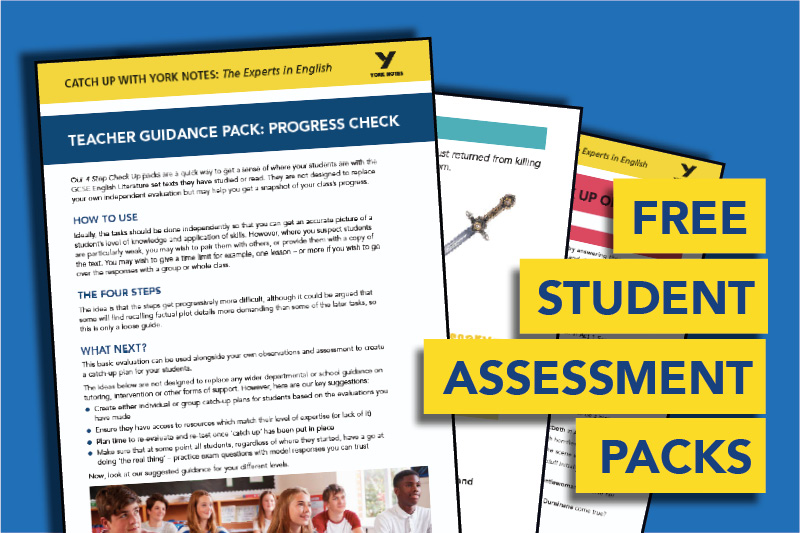 Get instant insights into what your students know.
.
If you're looking for a fast and convenient way to get an instant insight into how much your students know about their texts, these free, downloadable resources are exactly what you need.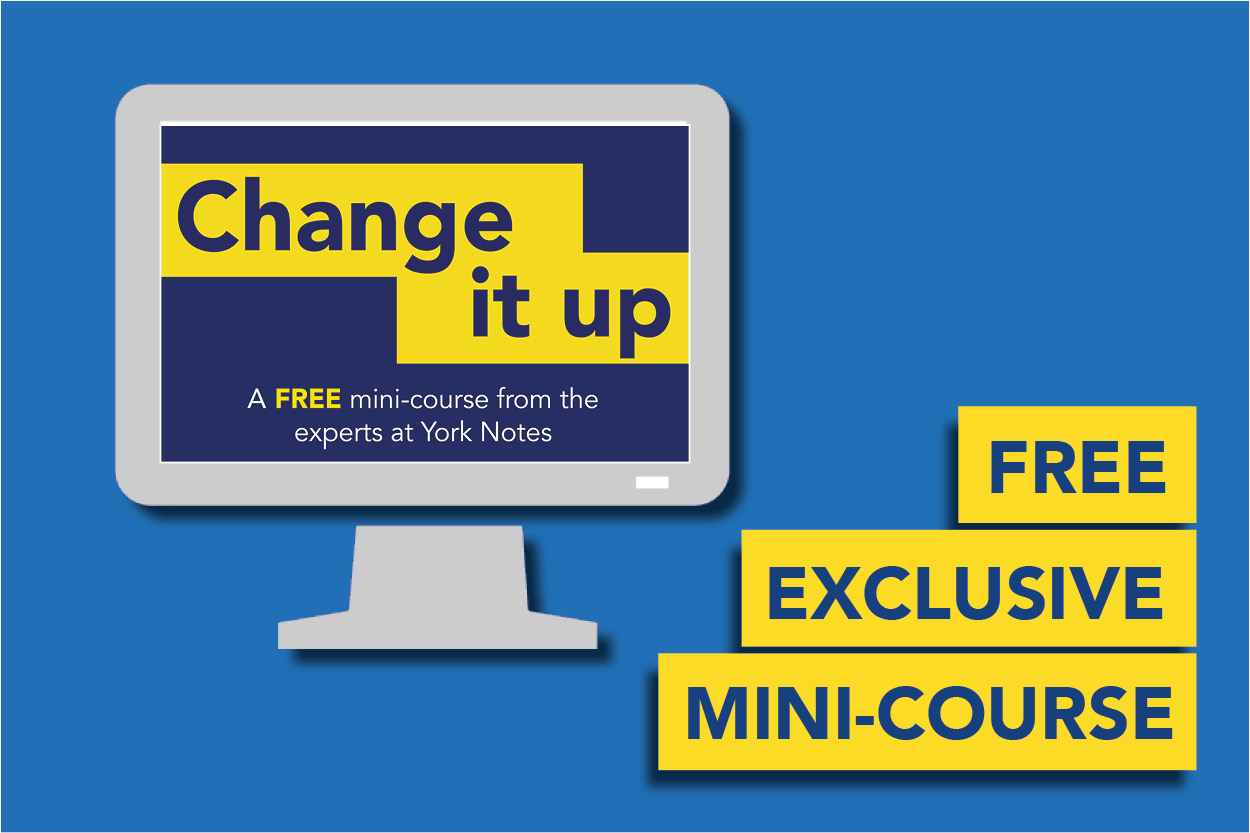 FREE EXCLUSIVE MINI-COURSE
Small changes that make a big difference.
.
Our FREE mini-course will help your students unlock their creativity and take their writing to an exciting new level. It's packed with tips and practical help to boost confidence and liberate their ideas.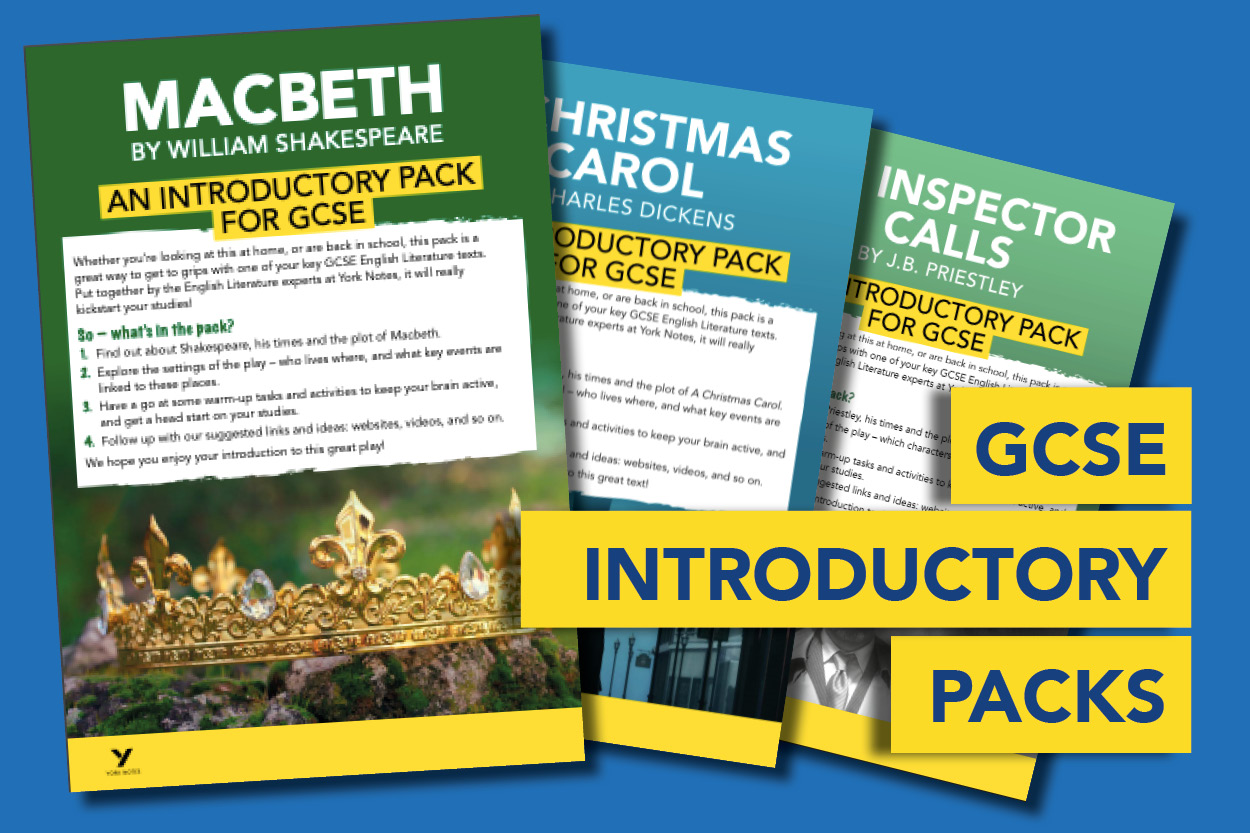 FREE GCSE INTRODUCTORY PACKS
Getting to grips with the key texts.
.
To help students that are just starting their English Literature GCSEs, or looking for a handy way to refresh their knowledge, we've put together some introductory packs for the most popular set texts and poetry.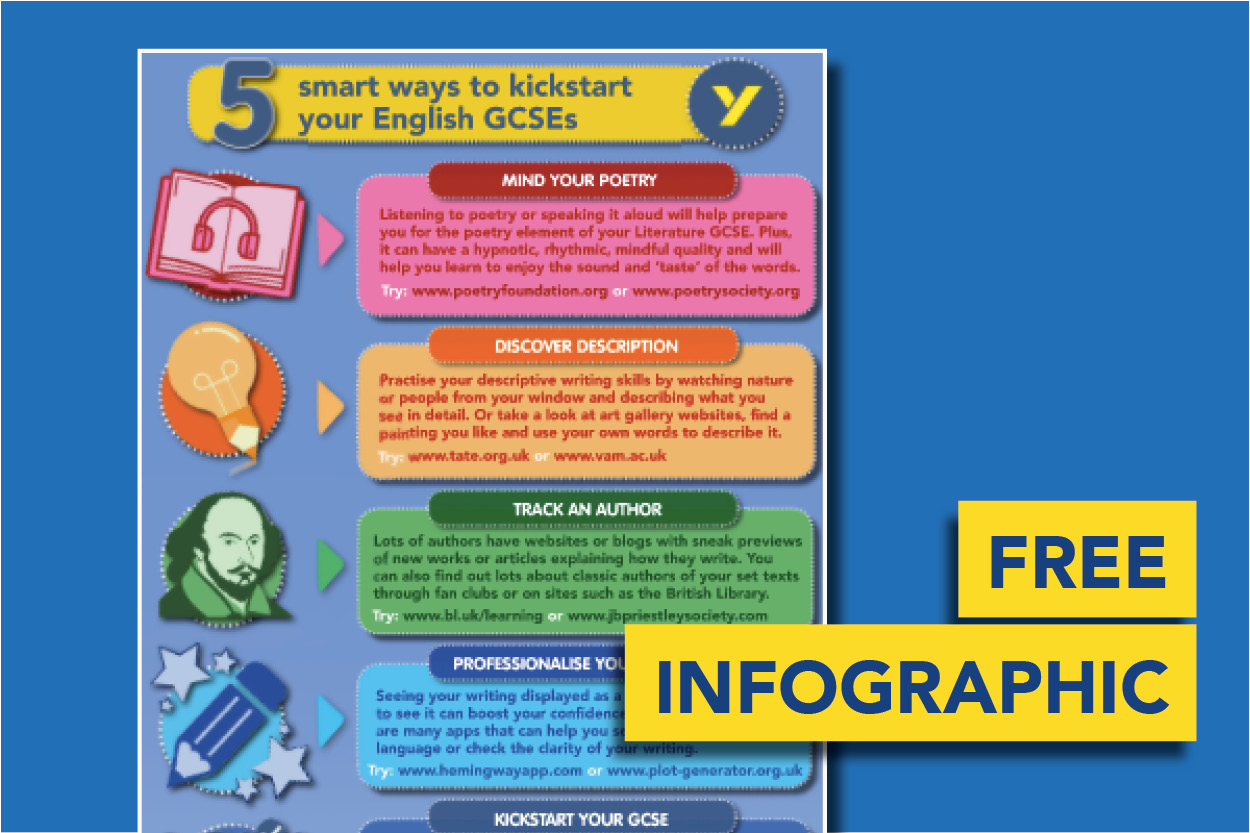 TOP TIPS FOR YOUR STUDENTS
FIVE

 

smart ways to kickstart English GCSEs.

.
There are lots of great ways students can get ahead with their English GCSEs from home. Why not download and share these  smart, fun and creative ideas we've put together to help?
2021 Catalogue
now available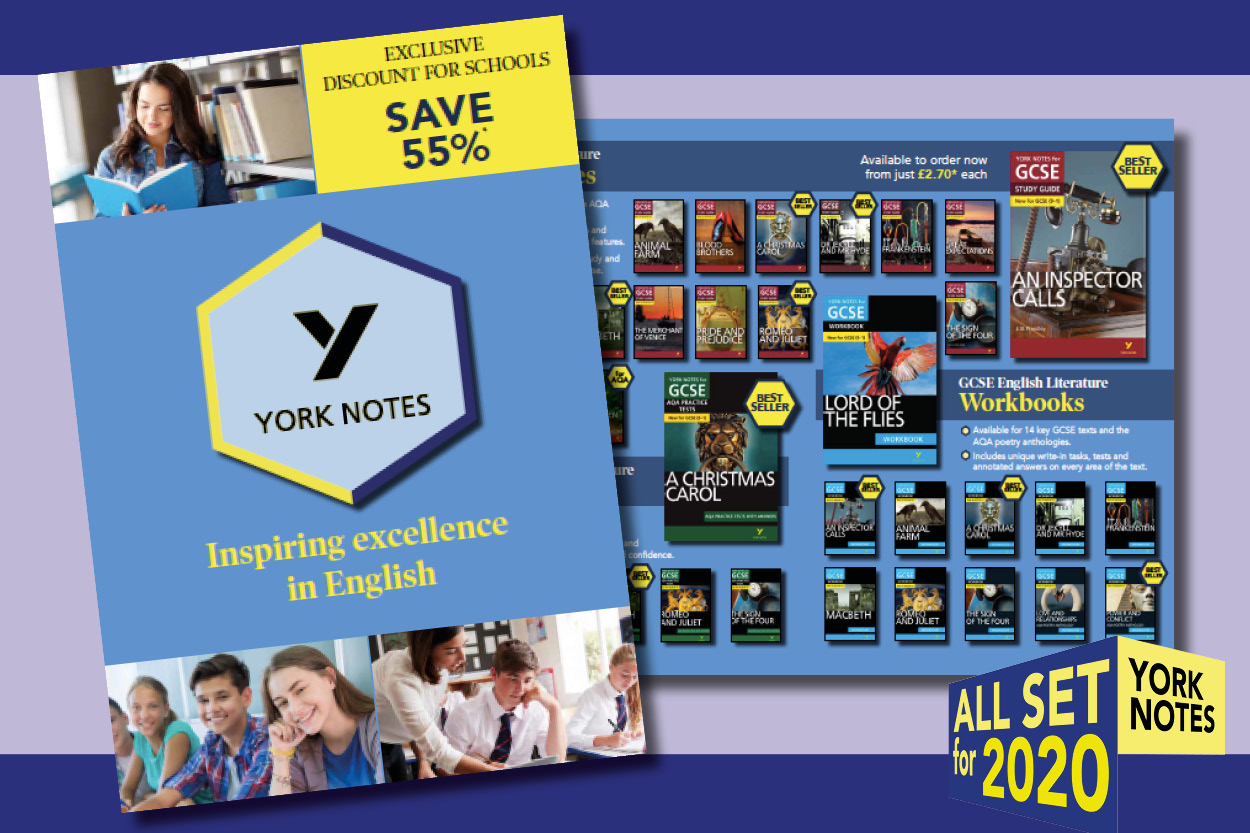 WATCH >
There's so much more to A Christmas Carol than Scrooge, Tiny Tim, a few ghosts and "Bah! Humbug". And there's so many reasons to read and study it.
WATCH >
What makes Romeo and Juliet as interesting and relevant to readers and viewers now as it was when Shakespeare wrote it in the mid-1590s?
Rapid Revision
 

The fast and effective route to success
Now available for new texts and for the AQA English Language papers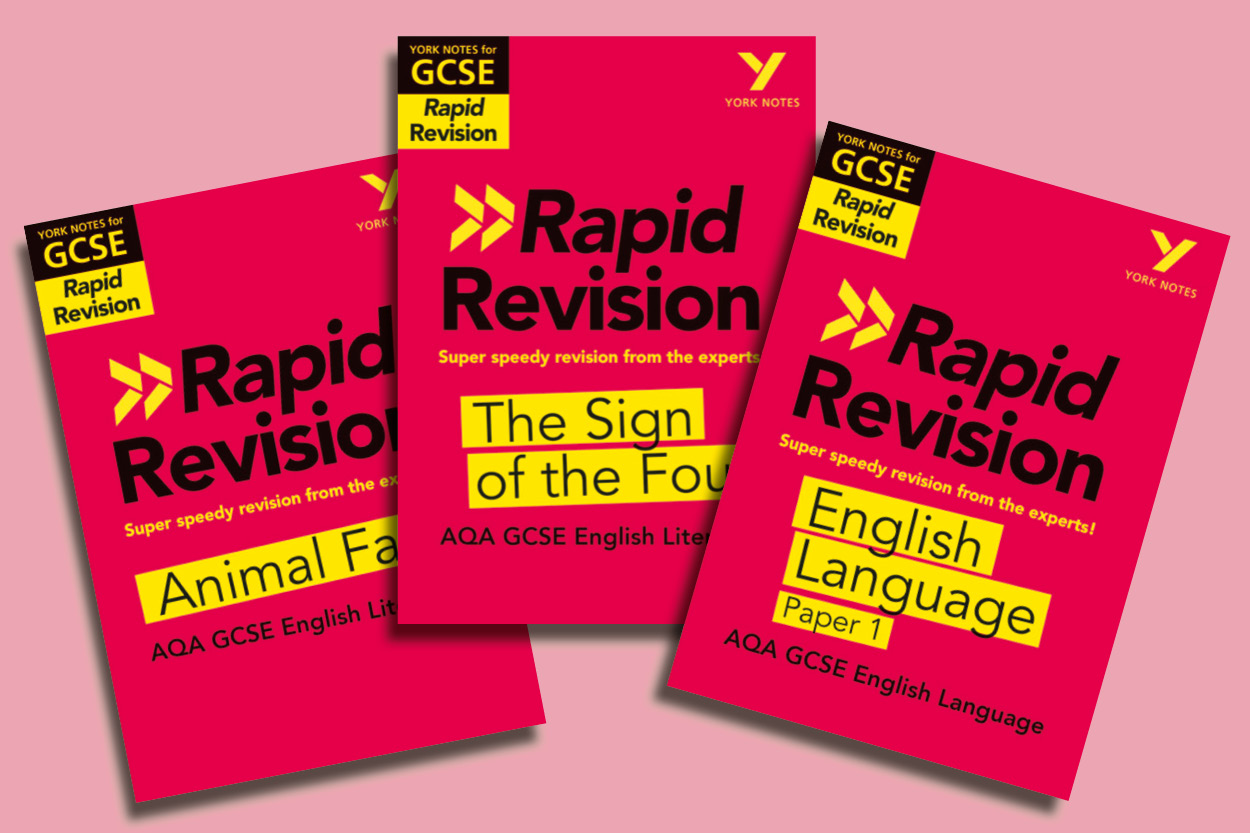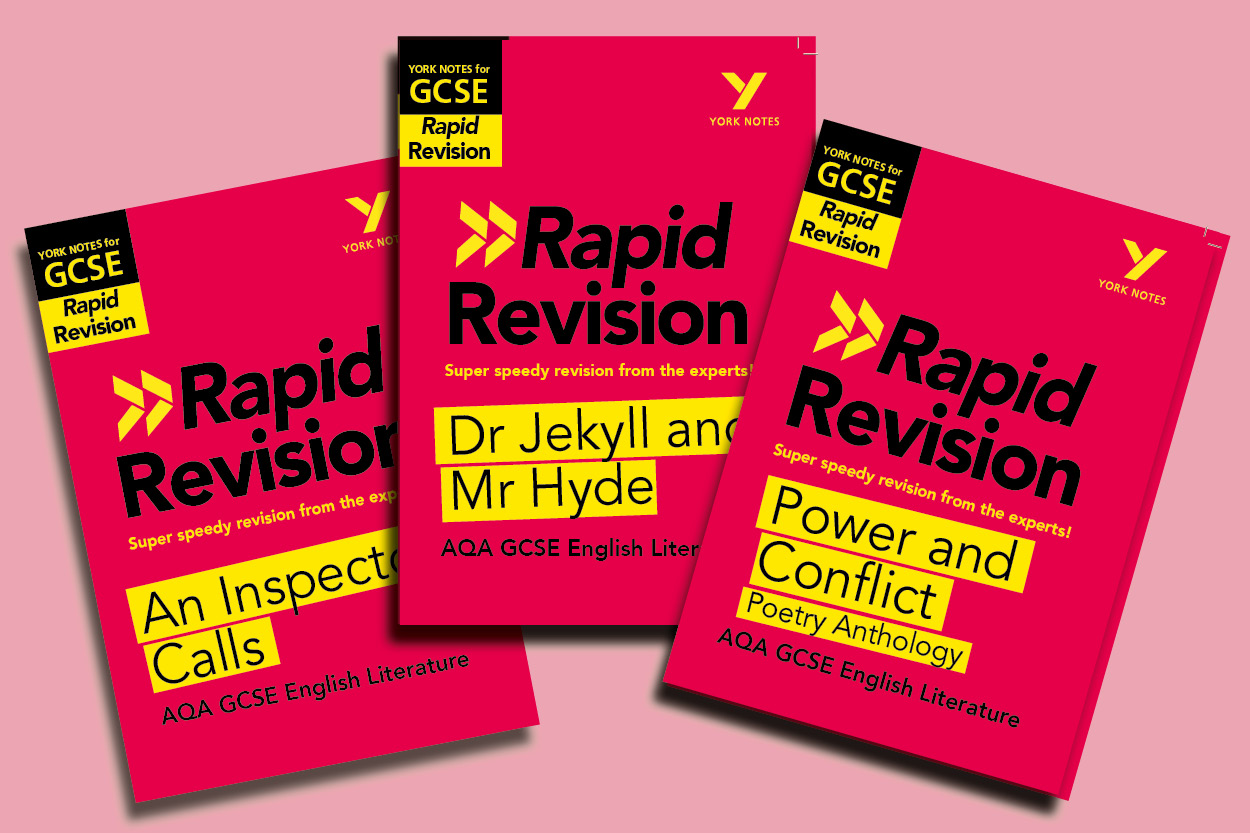 Rapid Revision is the brand new, fast and effective way for students to race ahead to great results. Get straight to the heart of what matters most with essential revision and practice that's quicker and easier to digest, remember and recall.
ORDER NOW and save 55%* – buy today from just £1.80 each
English Literature Practice Tests with Answers
The UK's only text-specific exam practice books
Put skills and knowledge to the test and get ready for the mock exams
Effective and focused practice is the key to success in any exam. 
Practice is crucial if your students are to perform at their best in their exams. Our range of AQA practice tests is the only one dedicated solely to individual texts and the only way your students can get the level of practice that really makes a difference to results.
Used before the final exam to test knowledge, guide revision and build confidence, your students will feel fully prepared and exam ready with:
– Seven exam-style practice tests in every book.
– Sample answers to assess responses and identify strengths and weaknesses.
– Full alignment with the AQA GCSE curriculum and assessment objectives.
ORDER NOW and SAVE 55%* – buy today from just £2.70 each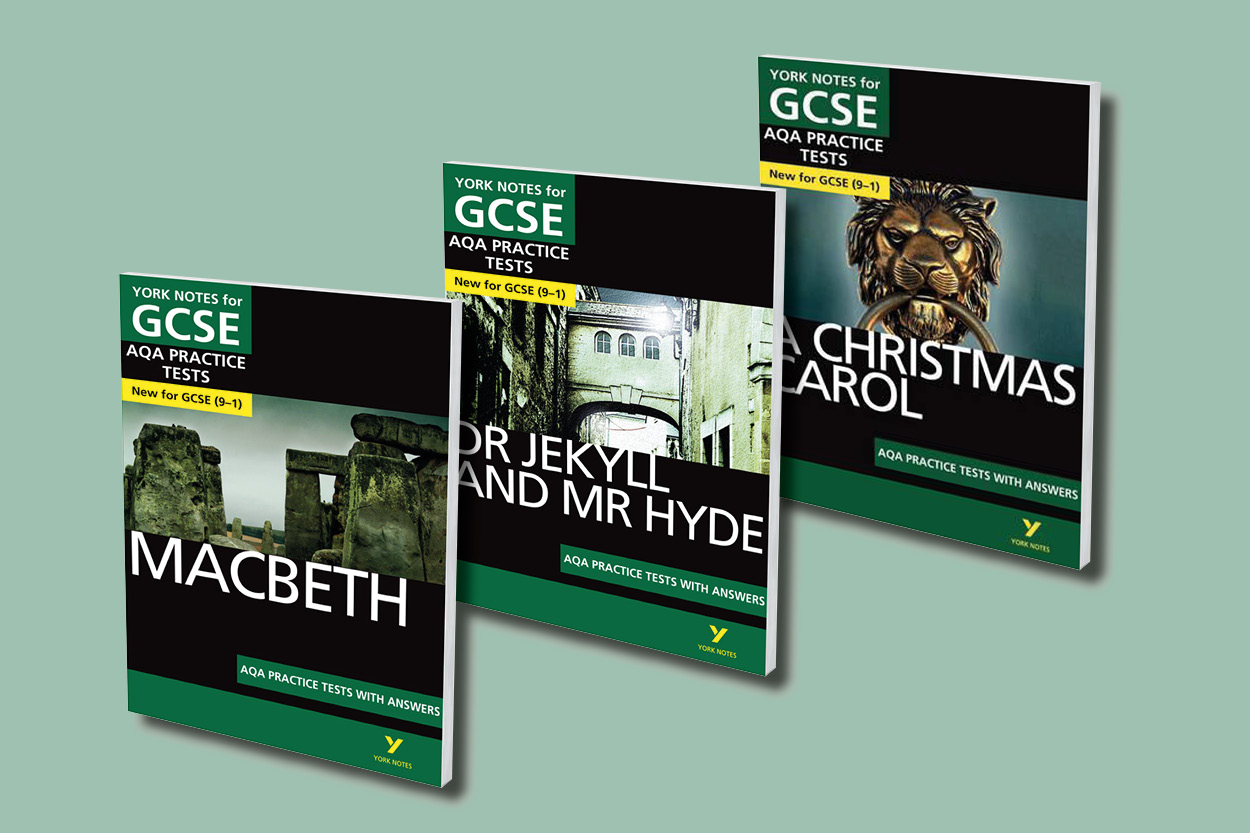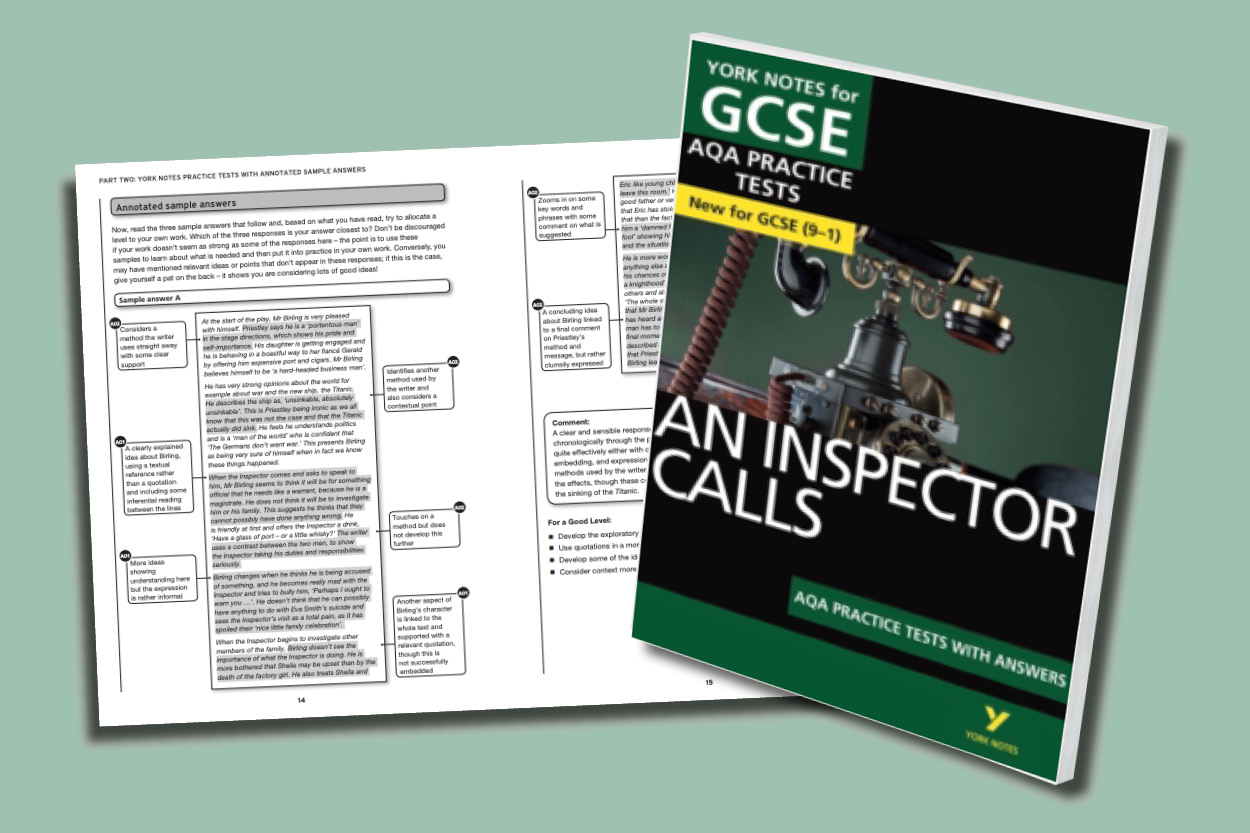 BESTSELLING STUDY GUIDES
Prepare your students for success
Study, revise and practise Literature set texts and poetry
York Notes makes English Literature easier to learn, remember and recall.
From the very start of their studies all the way through to the final exam, York Notes is the perfect text companion for every student.
Written by GCSE experts and aligning with assessment objectives, they offer more powerful study, revision and exam practice features than any other guide.
From understanding the plot, to getting to grips with themes, contexts, characters and quotes, York Notes will support their studies, boost their knowledge, build their skills and help them get right to the heart of what matters most.
ORDER NOW and SAVE 55%* – buy today from just £1.80 each
English Literature Workbooks
What could your students achieve with a workbook?
Practise and perfect literature skills and knowledge
York Notes workbooks are the key to consolidation and confidence.
Ideal for use throughout the entire GCSE course to help assess and consolidate their work in class, our text-specific workbooks provide students with a unique opportunity to build confidence in their skills and knowledge.
Packed with quality exam-style questions, exercises and activities alongside tips, advice and worked examples, these write-in workbooks will help your learners:
– Evaluate their strengths and weaknesses.
– Boost their progress and reach their goals.
– Build their confidence and feel their skills improve.
ORDER NOW and SAVE 55%* – buy today from just £2.70 each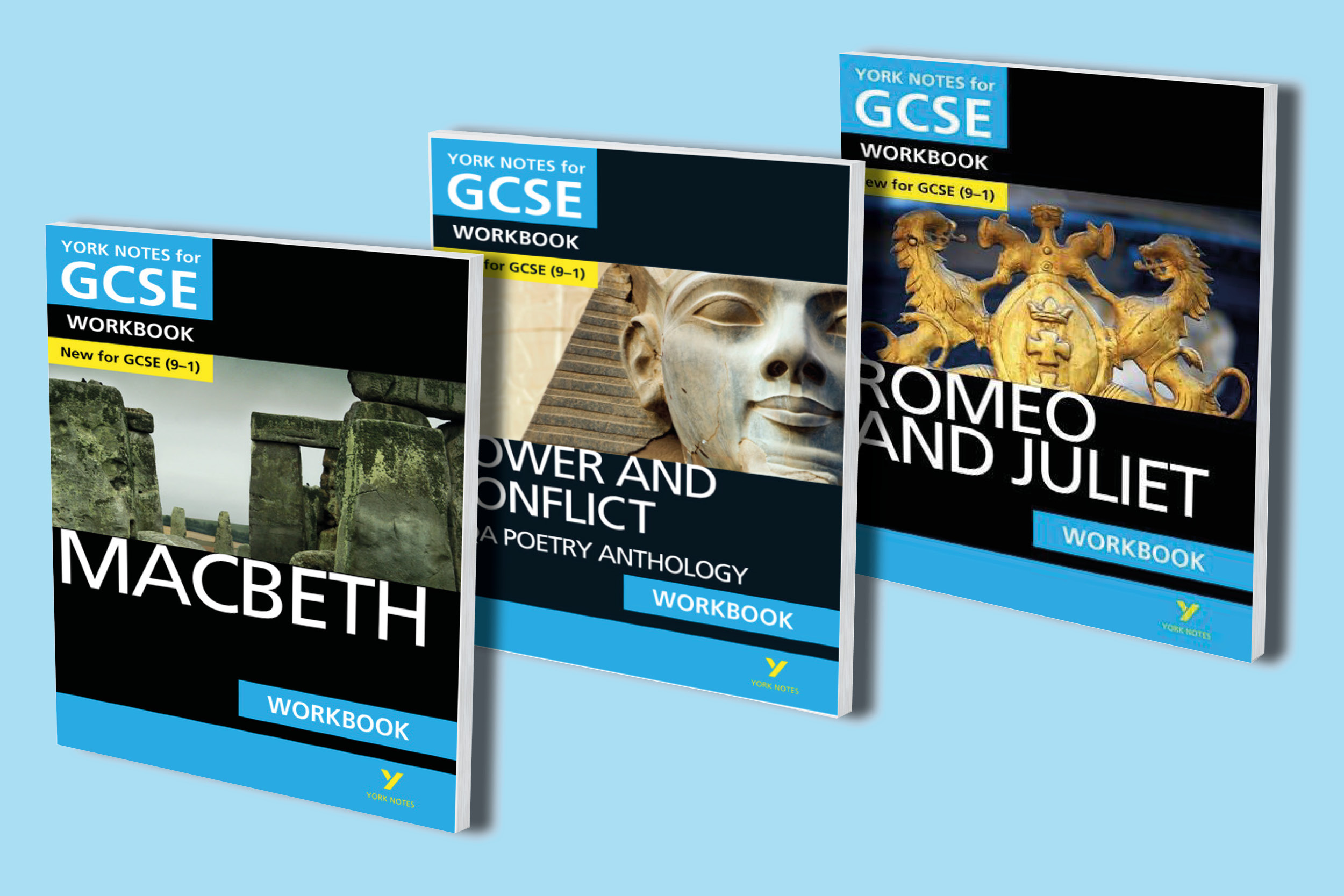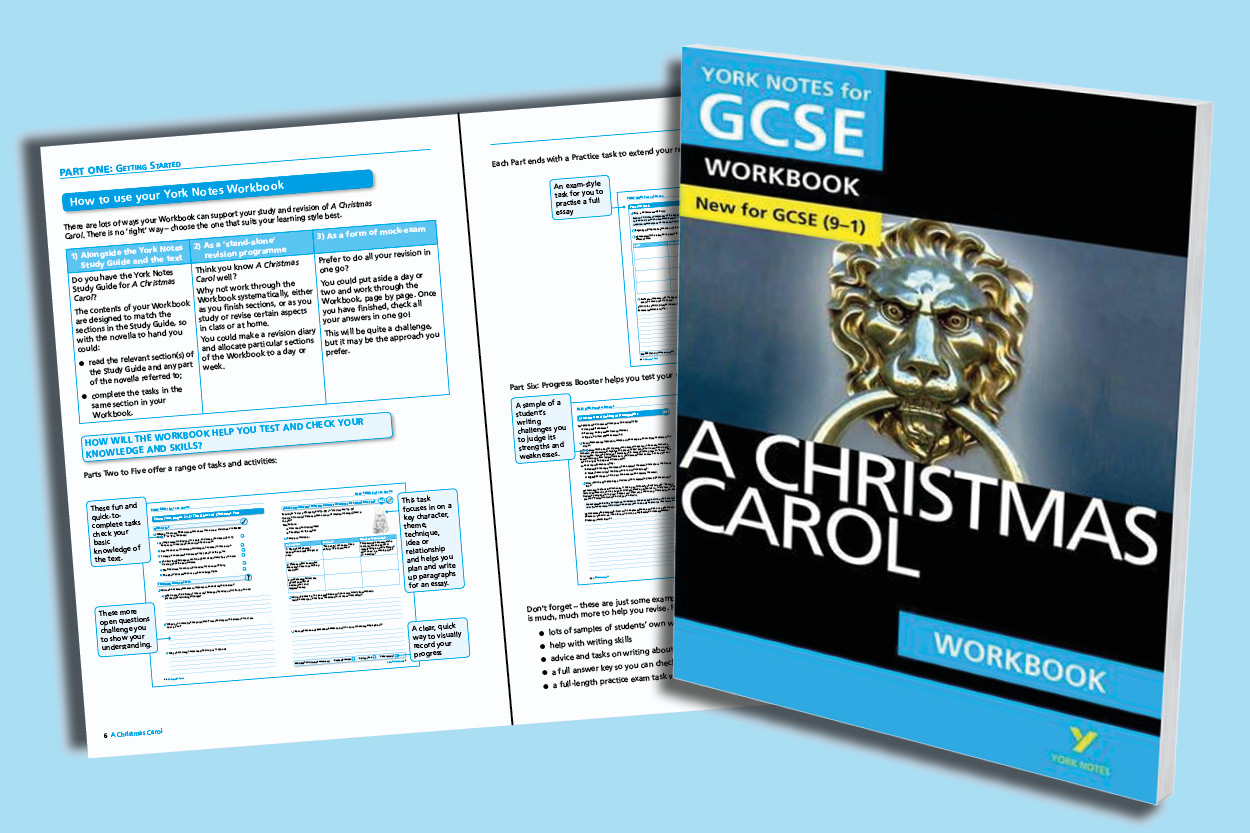 Discover York Notes Digital
Our bestselling Study Guides – online!
Perfect for screen sharing, online support and remote study –

FREE for TWO WEEKS!
All the tried, tested, much-loved content of our world-renowned study guides, and everything your learners need for successful study, plus videos, audio, essay planning and other great interactive features, all in one place. 
Access York Notes Digital on a desktop PC, laptop, smartphone or tablet on our website anywhere you have a data connection.
Request a FREE Trial*
Use York Notes Digital  for FREE for two weeks*. CLICK HERE to request your FREE COPY.
Easier Remote Teaching and Support
Share your screen with your class as you take them to the heart of the text through a world of comprehensive and immersive online content.
Interactive Learning
Use exclusive audio and video content to engage your students and provide fresh perspectives that will build their knowledge and help them get more from the text.
Better Results
Practice exercises and online guided learning will help your students produce better work, hone their skills and improve the effectiveness of their home studies.
SAVE 55%*
Order York Notes Digital for your pupils from just £2.70 each
AQA Poetry – perfected!
 Give your students the extra help they need to get to grips with GCSE poetry.
Expert study, revision and practice for the AQA GCSE Poetry Anthology
Build the poetry skills, knowledge and confidence your students will need to succeed.
We know how, for many English Literature students, tackling poetry at GCSE level can seem daunting.
Packed with quality revision, practice and study features our range of study guides, workbooks, and exam practice resources will help them lose their fear and master all the key skills that examiners are looking for.  
– Every poem, printed in full with lots of expert annotations, to help students read, understand, analyse and write about the cluster.
– Dedicated sections on Form, Structure and Language, and Themes and Contexts to perfect knowledge and master the key analysis and comparison techniques.
– Key features linked to the Assessment Objectives, longer exam-style 'Practice tasks' and annotated sample answers at different levels.
ORDER NOW and SAVE 55%* – buy yours today from just £2.70 each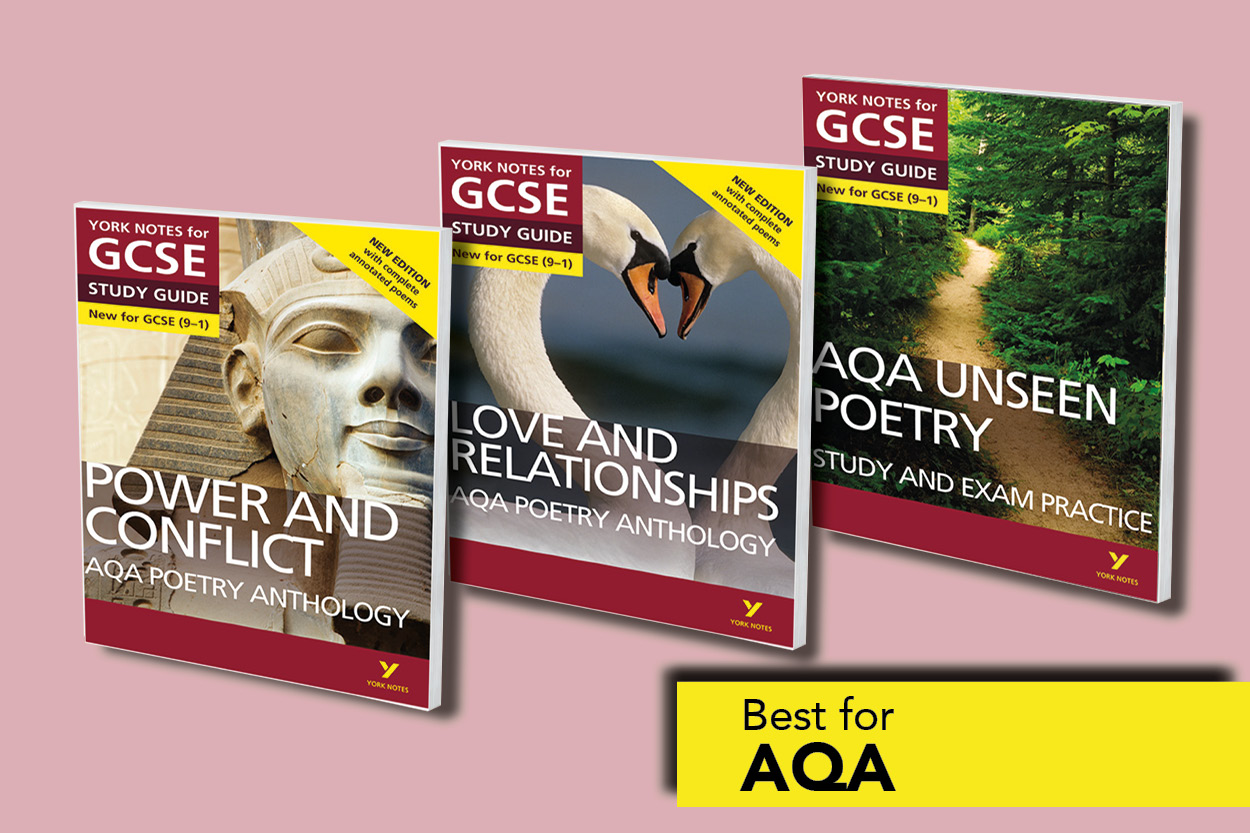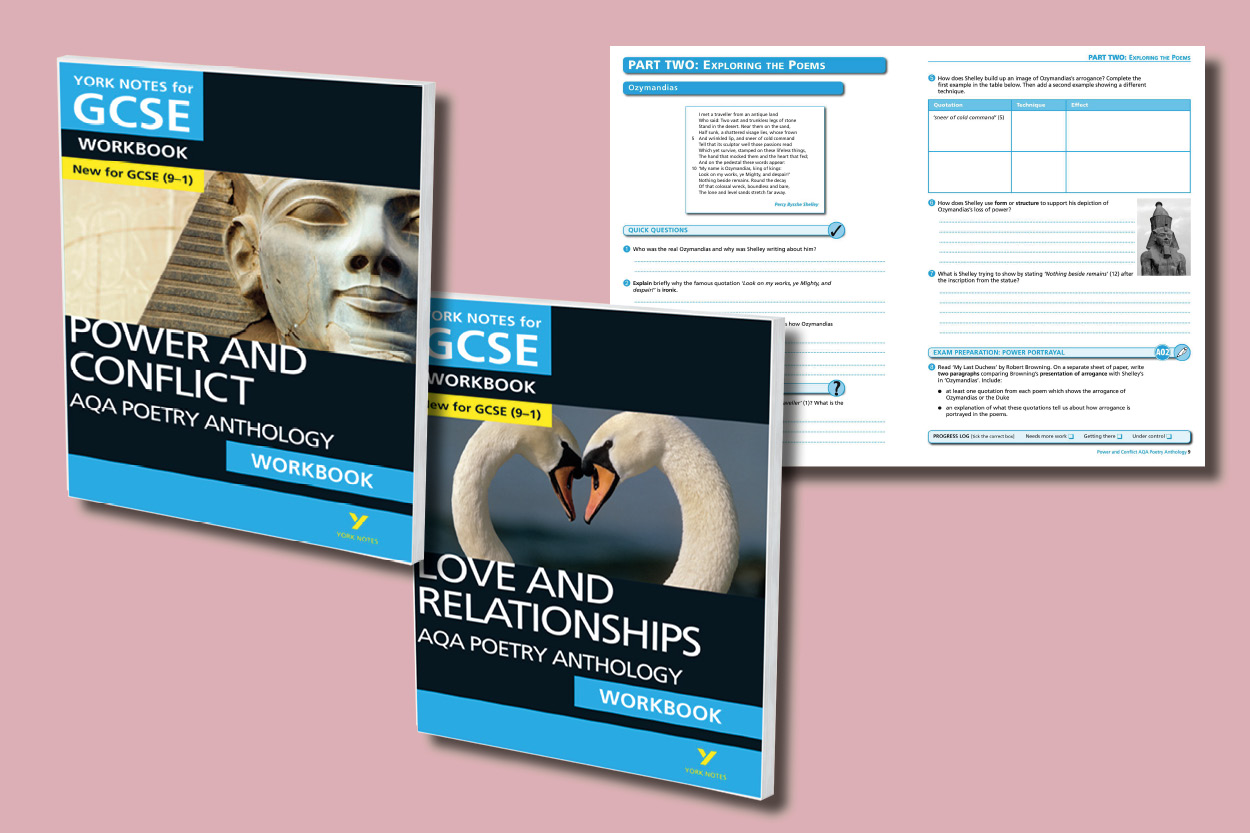 English Language Revision and Exam Practice
Did you know that York Notes can help your students with their English Language study and revision?
GCSE REVISION AND EXAM PRACTICE
All the year-round revision, study and  practice your learners need to reach their full potential.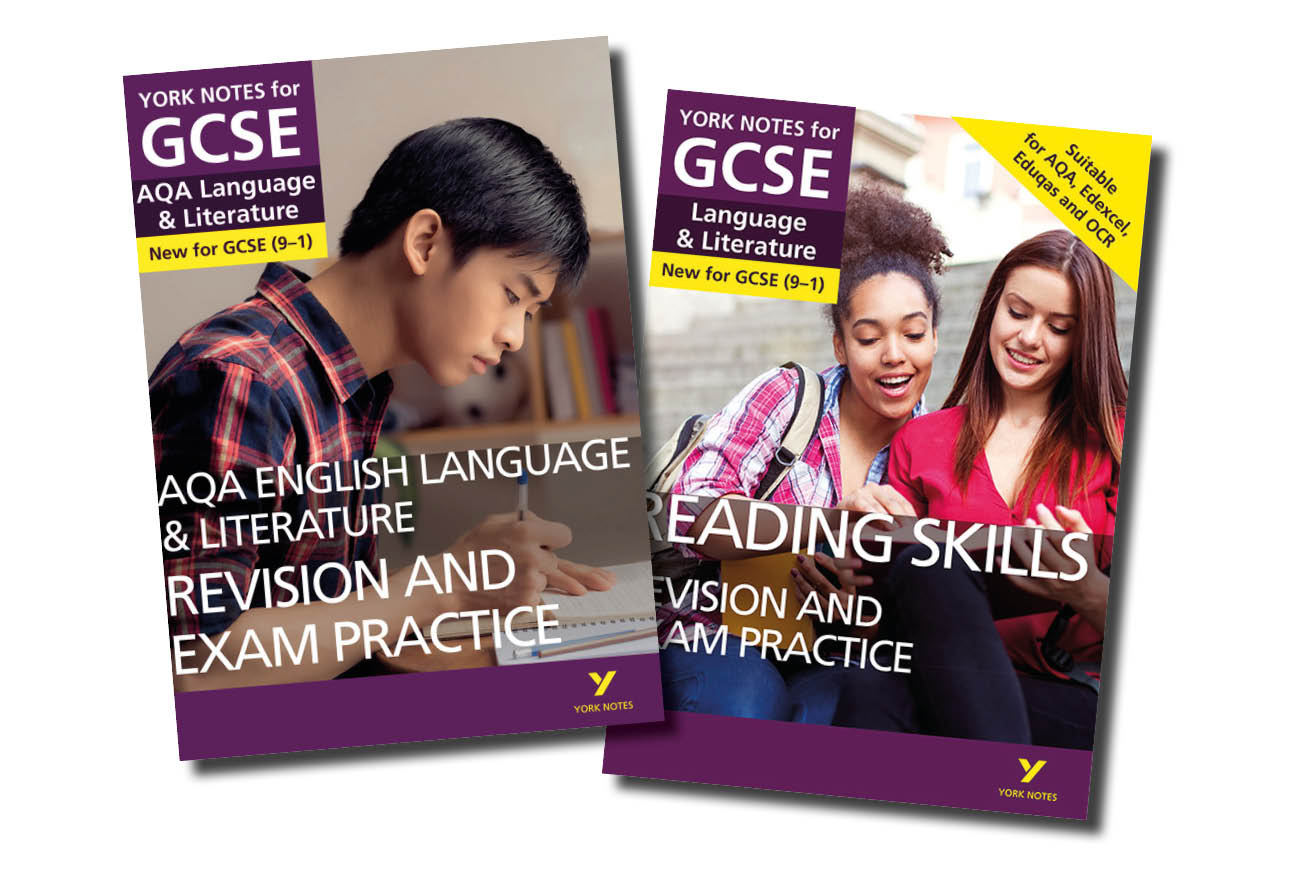 GCSE WORKBOOKS AND PRACTICE TESTS
Give your students the targeted experience and practice they need to get the results they deserve.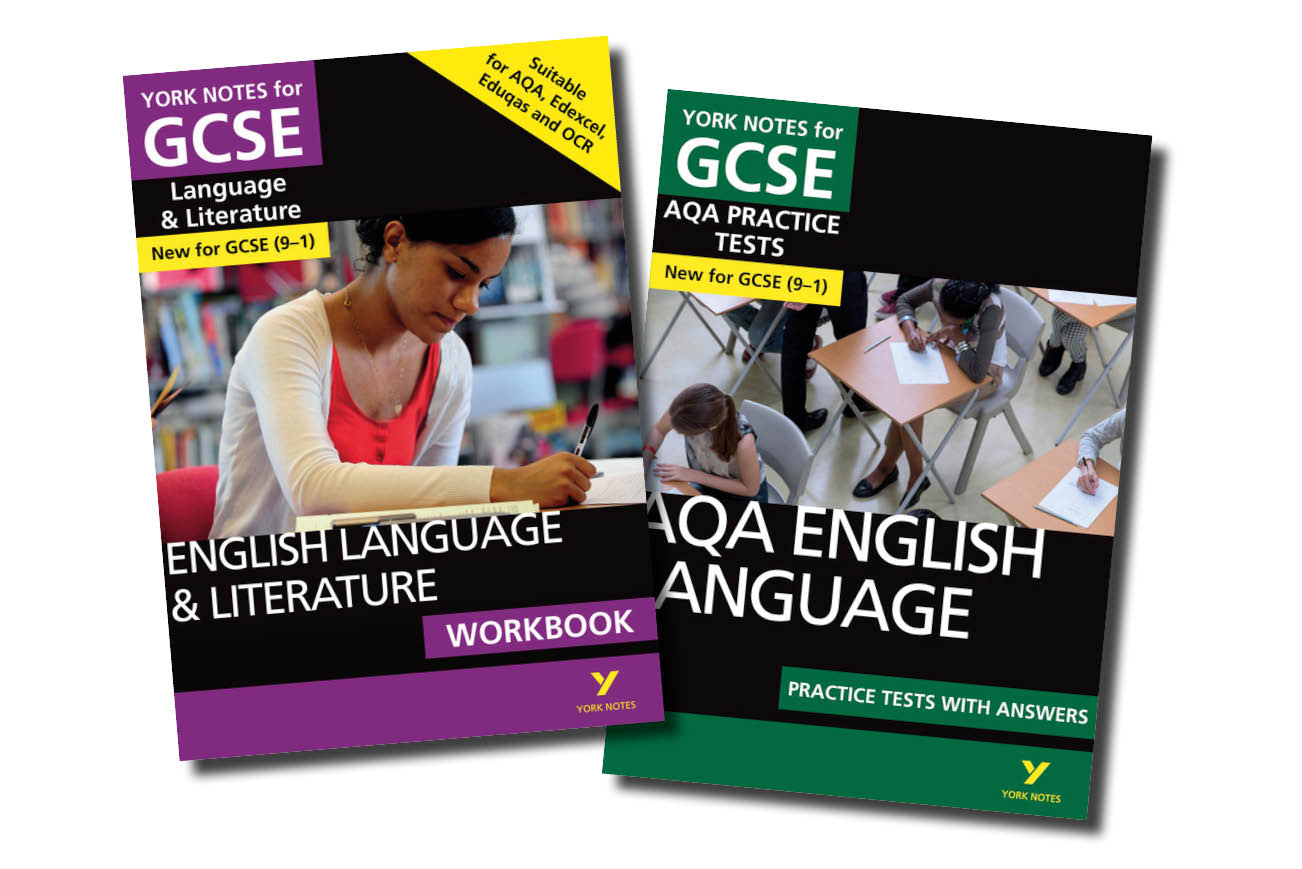 GCSE RAPID REVISION STUDY GUIDES
The fabulous, new, fast and focused way to help your learners race ahead to great results.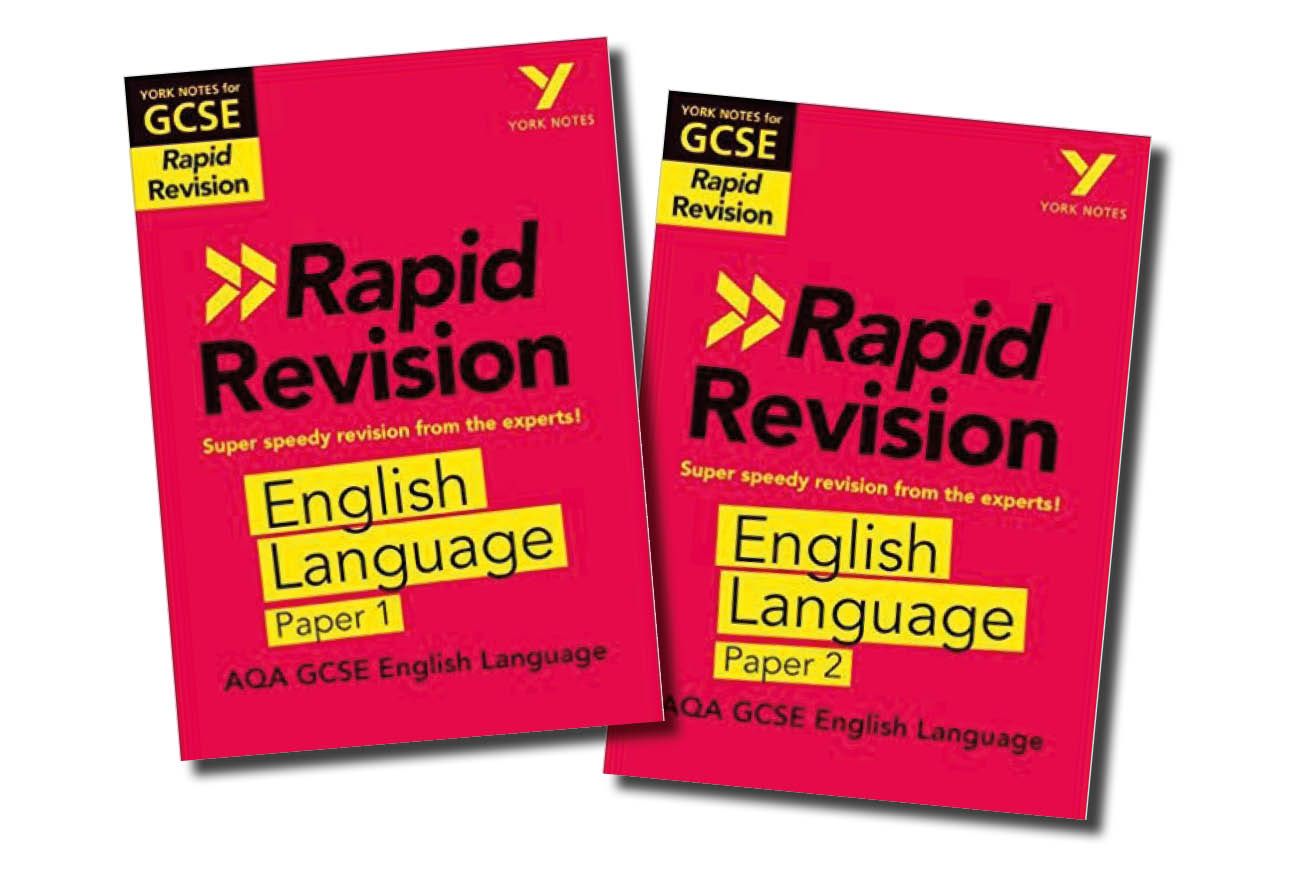 York Notes for Key Stage 2
Help your primary aged pupils learn, practise, revise and get great results in their English SATs
YORK NOTES FOR KS2
Our new range of Revision and Exam Practice Guides, Test Booster Books, Catch Up Books and Targeted Skills and Practice Books.
Now you can help your pupils learn, practise, revise and get great results in their English SATs the York Notes way! Written by KS2 English experts and with every curriculum content domain covered, these accessible, bright and fun to use books align with assessment objectives and make lesson and homework planning easy. 
*Terms and conditions apply. Subject to eligibility. *The 55% discount is only available to schools, teachers, tutors, education establishments and their representatives in the UK with delivery made directly to a school or other educational establishment. The Free York Notes Digital trial offer is only available to schools, teachers, tutors, education establishments and their representatives with delivery made directly to a school or other educational establishment's email address. Only one free trial title per customer. We reserve the right to request proof of eligibility and to withdraw the discount or Free York Notes Digital trial offer if eligibility cannot be proved to our satisfaction.